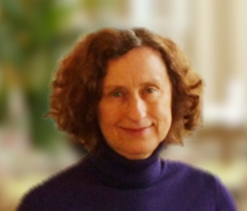 Born in Chinchilla, Australia, in 1951, Jean Kent grew up in rural Queensland, mainly on the Darling Downs and in Toowoomba. She published her first poems in a literary magazine in 1970, while she was a student at the University of Queensland.
Since completing an Arts Degree (majoring in psychology) in 1971, she has alternated between a writing life and paid employment in a variety of jobs, ranging from lift-driving and hand-painting clothes to vocational guidance, educational guidance of disabled children, counselling of students and staff in TAFE colleges and, most recently, teaching creative writing. She has also mentored emerging poets, edited anthologies of poetry and stories by writers in the Hunter Valley Region and been a judge of major poetry prizes, including the NSW Premier's Award and the Newcastle Poetry Prize.
Jean Kent has published five full-length collections of poetry: Verandahs (Hale and Iremonger, 1990; republished by Picaro Press, 2009), Practising Breathing (Hale and Iremonger, 1991), The Satin Bowerbird (Hale and Iremonger, 1998), Travelling with the Wrong Phrasebooks (Pitt Street Poetry, 2012) and The Hour of Silvered Mullet (Pitt Street Poetry, 2015).
The Spaghetti Maker, a chapbook of selected poems, was published by Picaro Press in 2002. The Language of Light, selected poems with Chinese translations was published by Flying Island Books in 2013. Her poems and stories have also been widely published in literary journals in Australia and overseas.
In 2014, with Kit Kelen, she co-edited A Slow Combusting Hymn: Poetry from and about Newcastle and the Hunter Region (ASM and Cerberus Press), a comprehensive anthology of contemporary poetry by writers who either live in the Hunter Region or have strong connections with the area.
Major awards Jean  has received for her poems include the 1988 National Library Poetry Prize (joint-winner), the 1999 Josephine Ulrick Poetry Prize, the 2003 Somerset National Poetry Prize and the 2009 Dorothy Porter Prize. She was awarded joint second prize for the 1997 Newcastle Poetry Prize, was a runner-up for the 2001 Josephine Ulrick Prize, Commended in the 2007 Newcastle Prize and the winner of the Local Section of the Newcastle Prize in 2008.
Jean's first book Verandahs won both the Anne Elder Prize and the Dame Mary Gilmore Award, and was short-listed for the 1991 NSW State Literary Awards. The Satin Bowerbird was awarded the 1998 Wesley Michel Wright Prize. The manuscript of her fourth collection Travelling with the Wrong Phrasebooks was highly commended for the 2008 ACT Alec Bolton prize.
Jean Kent has received several fellowships and writer's grants from the Literature Board of the Australia Council. Most recently, she was awarded a six months residency during 2011 at its Keesing Studio in the Cité Internationale des Arts, Paris.
She has also been the recipient of a Varuna Fellowship, from the Eleanor Dark Foundation,  and an Established Writer's Residency at the Katharine Susannah Prichard Centre, Perth.
Jean's fourth collection, Travelling with the Wrong Phrasebooks, brought together poems written over the previous 15 years, and was strongly influenced by her time in Paris in 2011, as well as her time there during an earlier residency in 1994 and a family reunion in Lithuania.
The Hour of Silvered Mullet, her fifth collection, brings the poetry home to Australia, with memories of childhood in  Queensland, as well as celebrations of her current neighbourhood at Lake Macquarie, near Newcastle in New South Wales.